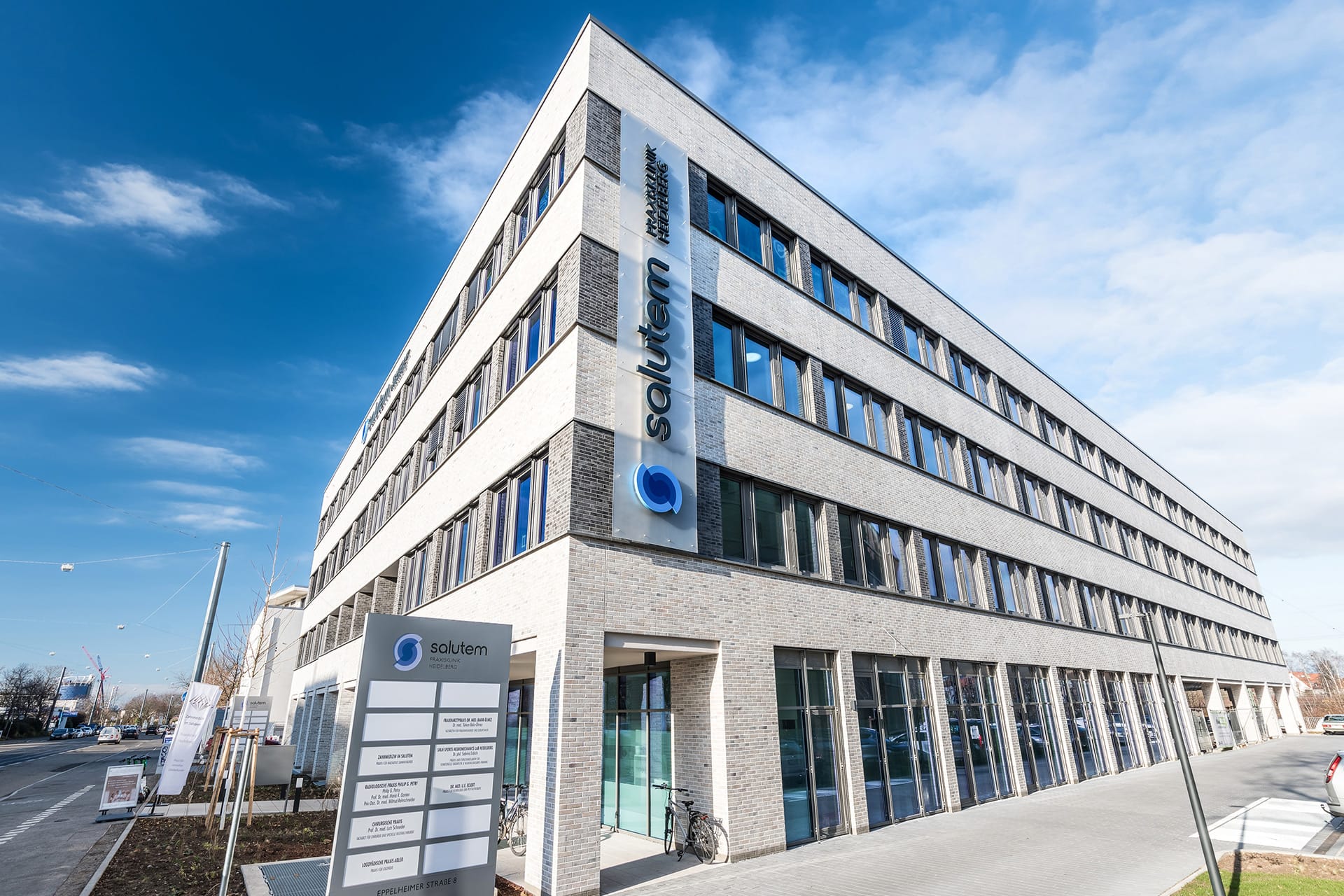 Slide 1
Salutem Praxisklinik Heidelberg
Salutem Medical IO Heidelberg
Medicine at the top international level
Medical care for patients from all over the world
Welcome to the Salutem Medical International Office in Heidelberg. As a patient from abroad, we offer you a comprehensive service: from the organization of the trip to your luxurious accommodation to excellent medical care according to internationally renowned German standards.
Offer
Modern medical technology meets expertise
Heidelberg is an important medical location. Here, high-ranking doctors and therapists practice using the latest technology based on the latest scientific findings. In particular, the innovative Salutem practice clinic or the prestigious university clinic combine interdisciplinary treatment approaches in the narrowest of specializations.
Our areas of expertise are:
Orthopedics
Oncology
Medical surgery
Plastic surgery
Radiology
Cardiology
Dentistry
Physical therapy
Endocrinology
Neurosurgery
ENT
and others fields
Medical care
All-round care for the highest standards
We really appreciate that you entrust yourself to us and want that you feel good. That's why we guarantee you not only first-class medical treatment – individual care according to your wishes. We respect your personal, cultural and religious needs at all times.
Services
When You are happy –
We are happy
From the initial contact to your visit to us in Germany and your return to your home country: as the central point of contact for patients from abroad, we accompany you and those accompanying you throughout your stay and take care of your personal well-being.
Our full service includes:
Organization
Process your treatment request
Provide you with a cost estimate
Take care of your visa formalities
Coordinate with the authorities involved
support your billing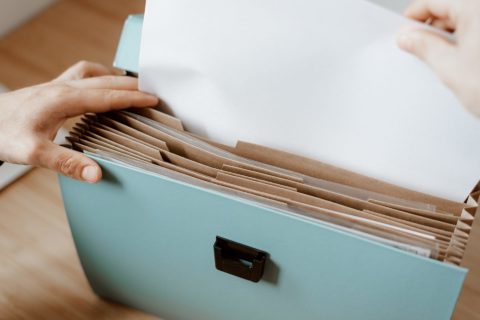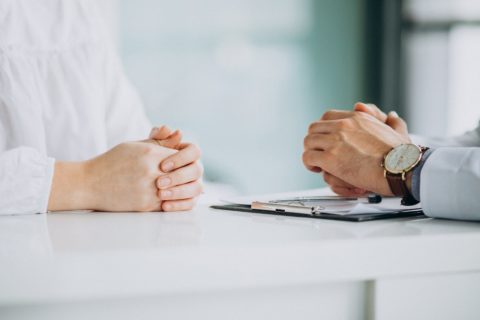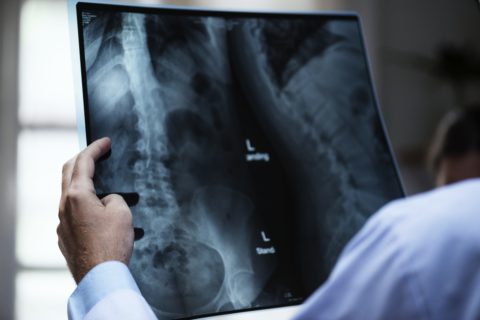 Treatment
Reserve your treatment place
Book your appointments with the senior doctors
Ensure your medication supply
Plan your rehabilitation stay
Send your medical devices
Organize your video call with a doctor
Residence
Book your favorite accommodation (Apartment booking)
Organize your services
Organize your leisure activities
Coordinate your appointments
Transport
Plan and book your arrival and departure
Organize your airport transfer
Organize your transport between appointments
Organize your shuttle to other locations
Provide your vehicles (Car booking
Language
Provide you with qualified interpreters, also during your examinations
Have your medical reports translated
Keep in touch with your embassy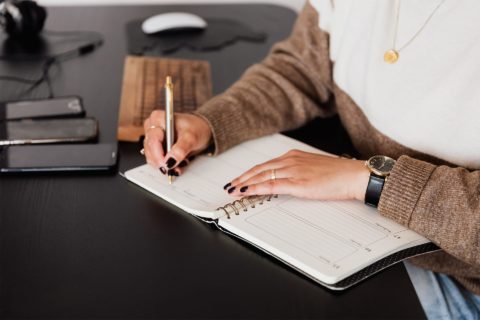 Request
Contact us now
Are you planning to be treated at the Salutem Clinic in Heidelberg? Send us your request using the form below. We will contact you within 24 hours with further information about your request.
About us
Full service with sensitivity
The Salutem Medical IO accompanies international patients before, during and after their treatment in the specialist departments of the Salutem Clinic Heidelberg and its medical partners. We meet a high quality standard at all times and act absolutely reliably and transparently in all areas.
Our employees speak German, English, Arabic and Russian and have many years of experience in looking after demanding guests from abroad. From the special clinic to the chauffeur to the security service: together with our partners, we always guarantee first-class service.
Plus: Thanks to our well-established connection to the real estate industry, we have excellent options for accommodating patients and accompanying persons according to their personal preferences – be it in a comfortable hotel, in a luxurious apartment or in a fully equipped town house.
Heidelberg
History, contrasts –
and always worth a visit
Every year around three million tourists visit the city of Heidelberg, whose history goes back to the times of the Romans and Celts. The oldest university in Germany was founded in Heidelberg in the 14th century, and its medical faculty enjoys an excellent international reputation.
Heidelberg is located in the middle of the Rhine-Neckar metropolitan region with around 160,000 inhabitants. Urban flair reigns here, yet nature is right outside the door. The city itself is historic and modern at the same time: it impresses with its romantic old town, then again with the largest passive house district in the world, at its center where the Salutem practice clinic is.
The possibilities in and outside of Heidelberg are diverse: the distances are short, but the social, culinary and cultural offerings are wide-ranging. In short: Heidelberg has a lot to offer – and a lot more to discover. We look forward to welcoming you here with us soon.
Finance
Transparent process and fair billing
Request
After your findings have reached us via our request form, our specialists review these reports - and make a recommendation for your medical treatment. On this basis, we also develop a proposition for your arrival and stay.
Price quotation
We will send you the treatment and care offer together with the forecast cost estimate. Please note that the actual costs depend on the course of your therapy, the length of your stay and the use of our services and can change accordingly.
Initial consultation appointment
We would be happy to arrange a non-binding initial consultation with your treating specialist in Heidelberg or - if you wish and the diagnosis allows it - via video call.
Prepayment
If you decide for a professional treatment at the Salutem Clinic in Heidelberg, the amount specified in the cost quotation must be transferred in advance to the bank details provided. After full payment has been received, we will book your tickets, the therapy place and the services you require.

Alternatively, you can also make the advance payment by credit card or pay it directly in cash after your initial consultation at the Salutem Clinic in Heidelberg.
Billing
After completing your treatment, we determine the actual costs incurred for all actions including therapy and services. If these costs are lower than the advance payment you have already made, we will refund you the difference. If these are higher, we will invoice you for the price difference.
Contact
Put your health
in the best hands
Do you have any questions or would you like more information? Contact us now. We are looking forward to your message.
Map
We would like to show a map here. For this, data is transmitted to OpenStreetMap, which is why we ask for your consent in advance. If you give us this, we will remember this setting for your computer.